This radio, acquired via an Internet auction, employs the following tubes: 2x ECH21, EBL21 and AZ1.
The Aetherkruiser AK1481 was produced in 1948 by "Van der Heem", a manufacturer of radio equipment in The Hague in The Netherlands.
A "quick and dirty" test revealed that the radio worked, however some refurbish work will be necessary, as moving switches and turning the volume potmeter caused ominous sounds from the loudspeaker.

Aetherkruiser AK1481
"Van der Heem" also produced the radio brand Erres. Erres model KY485, also originating from 1948, looks very similar to the Aetherkruiser AK148, not only from a circuit point of view but also from its cabinet and chassis, as demonstrated below.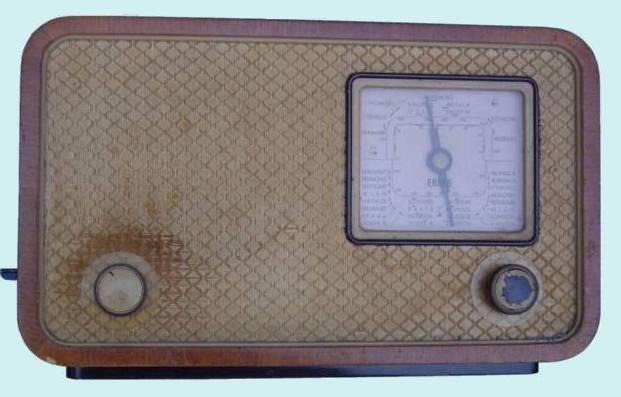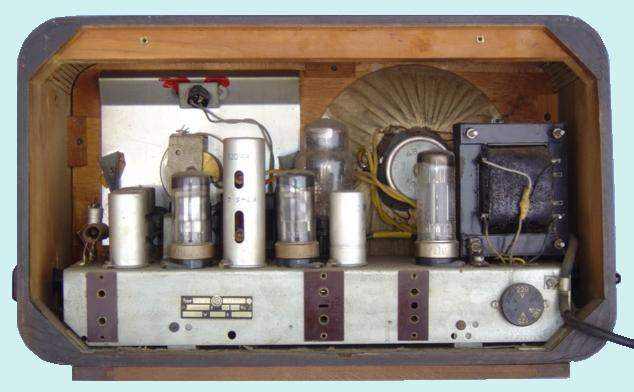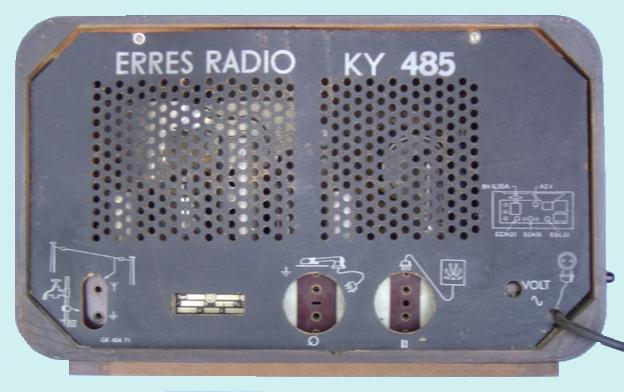 Erres KY485
One of the subtle differences between the models is that the Erres uses a dial lamp specified as 8V/0,35A, whereas the Aetherkruiser dial lamp is specified as 6V/0,32A.