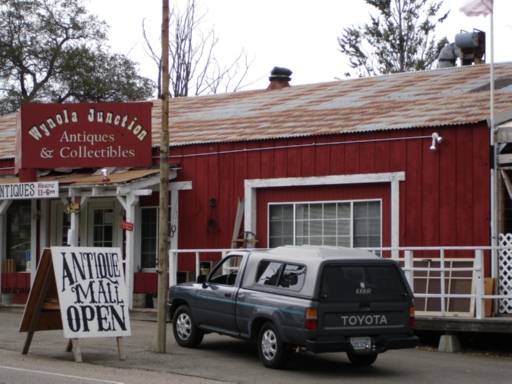 I found my Philco 48-200 during a trip through California (USA) in April 2006 in an antique shop in Wynola (4326 Highway 78, 3 miles west of Julian).
It appeared to be in a reasonable condition. Only the back-panel was severely warped, due to exposure to moisture, but this defect has been corrected already.
The shop had a few more tube radios for sale, but those were too young and did not fit in my collection.