This radio was made by SICER (Société Indépendante de Construction et d'Exploitation Radio Electriques) in Machelen/Brussels (Belgium) in 1929. A type plate indicates type A21 and serial number 152074.
The laboratory control tag is dated February 9, 1929 and refers to the type S IV C.
This radio employs following tubes: A441, A415, A415 and a yet unknown tube (possibly a B443 or D404).
The wave band switch has three positions: PO, EXT and GO.
Measures of the cabinet: 40.5 x 26.5 x 27.5 cm (width x heigth x depth).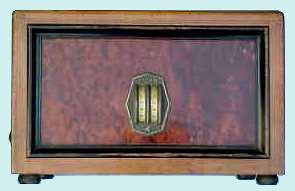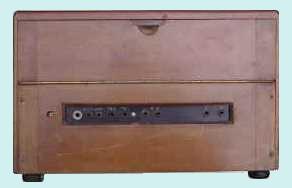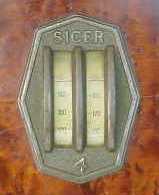 Dial